Earned media results always starts by asking "why." Why is this story relevant? Why does your audience care? Once this is clear the chance of your story getting published greatly increases. The story is only the start.
Earned media is the most credible of the four types of media – paid, earned, shared or owned- also known as P.E.S.O. Earned media begins by convincing editors, writers, producers and bloggers that your story has merit. You can't buy earned media.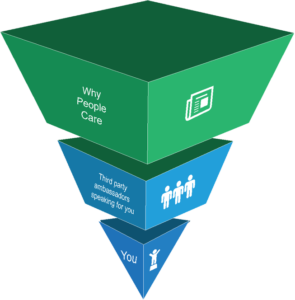 According to Amplify, LinkedIn's Marketing Solutions Report, "Earned media is the holy grail of marketing. Chipping away at link building, social media mentions and getting influencers to post about your organization can take months, or even years. It's worth it." Earned media is when a journalist or blogger says your story is newsworthy by publishing it.
In advertising's coming of age, if you wanted your brand to get in front of your target audience, paid media was the way to go. And Madison Avenue lived a high life. Paid media allows you to say exactly what you want, yet that comes with a hefty price tag and a one-way dialogue. With modern technology, today third party links, blogs, vlogs and social mentions rapidly excel your message to the marketplace. Multiple conversations at the same time are now the norm.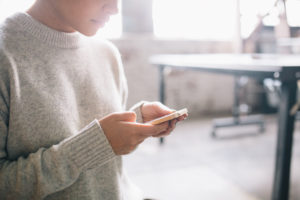 The Bulldog Reporter recently published an article discussing how brands can drive greater impact with content strategies. A study shows that earned media is regarded as the most influential sources of news. "We're witnessing a paradox of earned media," said Alan VanderMolen, president, international and WE+ for WE Communications, in a news release.
A report from Nielsen shows 84 percent of consumers around the world say they trust word-of-mouth recommendations from friends and family.
Sarah Hofstetter, CEO of 360i, in an interview with Ad Age said "It could be that your paid media created and sparked greater earned interest." The article explores the battle between paid and earned media for online attention.
In an interview with BizCastHQ, our founder Kellee Johnson discusses why today is a great time in our industry: "Today content is king. It's a great time to be in our industry because there are so many fantastic ways to tell your story to new audiences. Storytelling goes beyond earned media as told by journalists. The message is as important as the medium.  Whether paid, earned, shared or owned (PESO) media, PR professionals are first great storytellers, regardless of the channels where we tell our stories."