A successful PR campaign goes beyond pitching your story and getting media coverage. There are various elements that take place before and after your campaign. All of these separate components help maximize the chance for success and the amplification process once a story is published.
Mastercard's CMO, Raja Rajamannar, claims that the success to keeping a campaign fresh is through storytelling. He explains, "Gone are the days where you talk to consumers. We have to be effective storytellers. But today, storytelling is not adequate. You have to have story-making, which means the consumer is integral. They are creating the stories and vicariously experiencing those stories."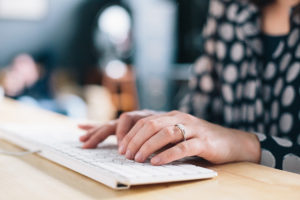 PR Goals
Before PR can help "move the needle" to solve marketplace problems, campaign goals need to be established that are realistic, clear and achievable.  Answer: "what does success look like?" before each campaign.
PR Objectives
Each objective you establish should be as tightly defined as possible. When creating objectives they should  be specific, measurable, attainable, relevant, and time-oriented. Your objectives should explain what needs to happen to achieve where the brand needs to be to meet numbers, reputation and awareness goals. They should be expressed in measurable terms that are factual and observable.  
The Ballast Group developed an integrated PR campaign for an  online sexual health diagnostics company focused on launching their website. The primary objective of the campaign and website was to educate the public, particularly millennials, about their sexual health and the importance of STD awareness and testing. A secondary objective was to reach adult parents of millennials who may find the mediums used by the company as a great way to convey the message and encourage the conversation to help 'destigmatize' the topic of sexual health.
PR Strategy
We advise our clients to first "see" the big picture and be sure your news or story ties into a larger trend or sets a trend. After defining client goals, we focus on the PR strategy – the "why" this campaign is important to others and how it can help achieve your lead generation, awareness and branding goals.
A strong media relations strategy was developed for a medical technology company branded under SimSuite™. We approached the Best Hospitals in America editor from U.S. News & World Report and educated him on industry facts and the why — patient safety trends.  What resulted was a one-and-one-half page story with a value then of a $200,000 ad-dollar equivalency, third party endorsement by one of the best medical healthcare reporters in the country, and the positioning of this company as a thought leader. This new awareness led to significant new business and financing opportunities for the company which is global today.  
PR Tactics
If strategies are "why" we run the campaign, then tactics are "how" the campaign is run. Consider holding a press conference, setting up a crisis command center, building a brand microsite, pitching reporters, and using the best of many social media channels to tell your story and to engage with your communities. Combined, the right strategy and the best tactics produce great results.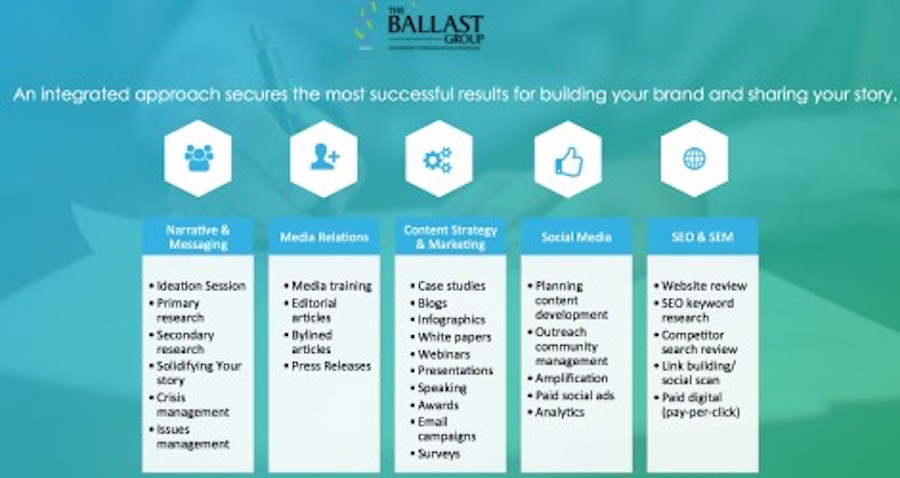 What strategies and tactics have helped your business meet its goals? Share your tips with us!