The Ballast Group is an integrated communications and branding firm that helps develop and tell your stories to your most important audiences in the channels that matter.
Watch the founder's message:
Today, storytelling goes beyond earned media (aka stories told by journalists and producers). Our approach to thought leadership content helps shape the best stories, identify third parties to articulate them with you and gets the lead-generation results that you seek.
We believe in integrated initiatives for generating demand, increasing awareness and focusing your brand in the right direction. After all, "ballast" is a term for the 'weight' needed to keep a ship steady and moving in the right direction. We use this metaphor for the work we do to get your organization noticed and remembered.
For any size business, integrated communication strategies give you the advantage – whether it's your visuals, your voice, or your values. Amplifying all three elements creates the foundation for a strong brand.
In the article "The Basics of Branding," your brand is a promise to your company's fans and followers. How do your stakeholders see your company? How often do you engage and ask?  Likewise, the values your company holds should align with your target customers' wants and needs – and your employees.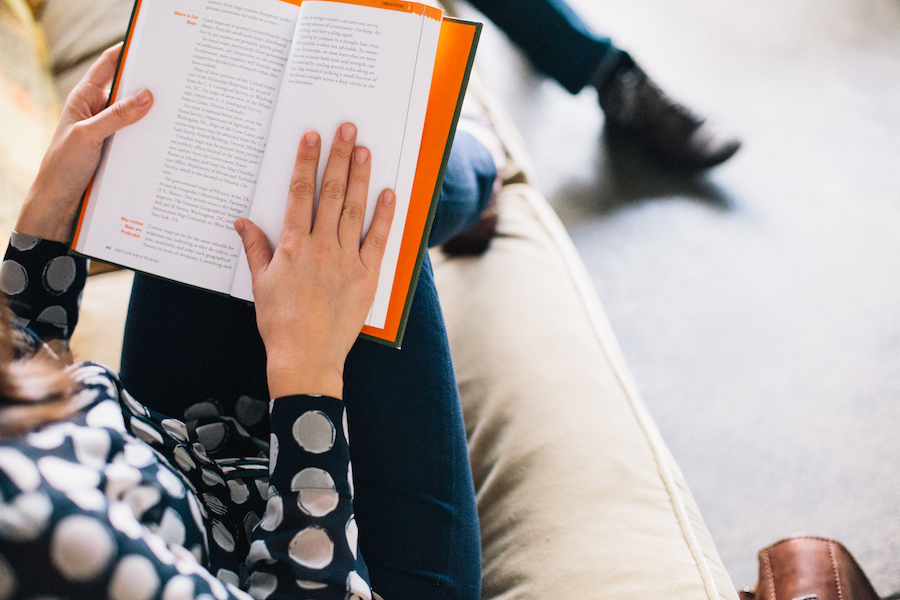 Sharing your company's story with those that matter most helps build a community of influencers. Connect with them personally. It is more powerful than selling through disruptive (and often ignored) mass messages. Your prospects and customers are influenced by each other.
Like Microsoft's storytelling strategy we take your reader on a journey. So how do you tell a story that doesn't blatantly sell? We start with the "why" people will care. Think visually, and sell your brand experience, not product. Always tie your story to the bigger picture.
To achieve superior storytelling, start with these three approaches:
Set the context for "why" people should care (see diagram)
Identify third parties to help articulate your story
Talk with your audience, not at them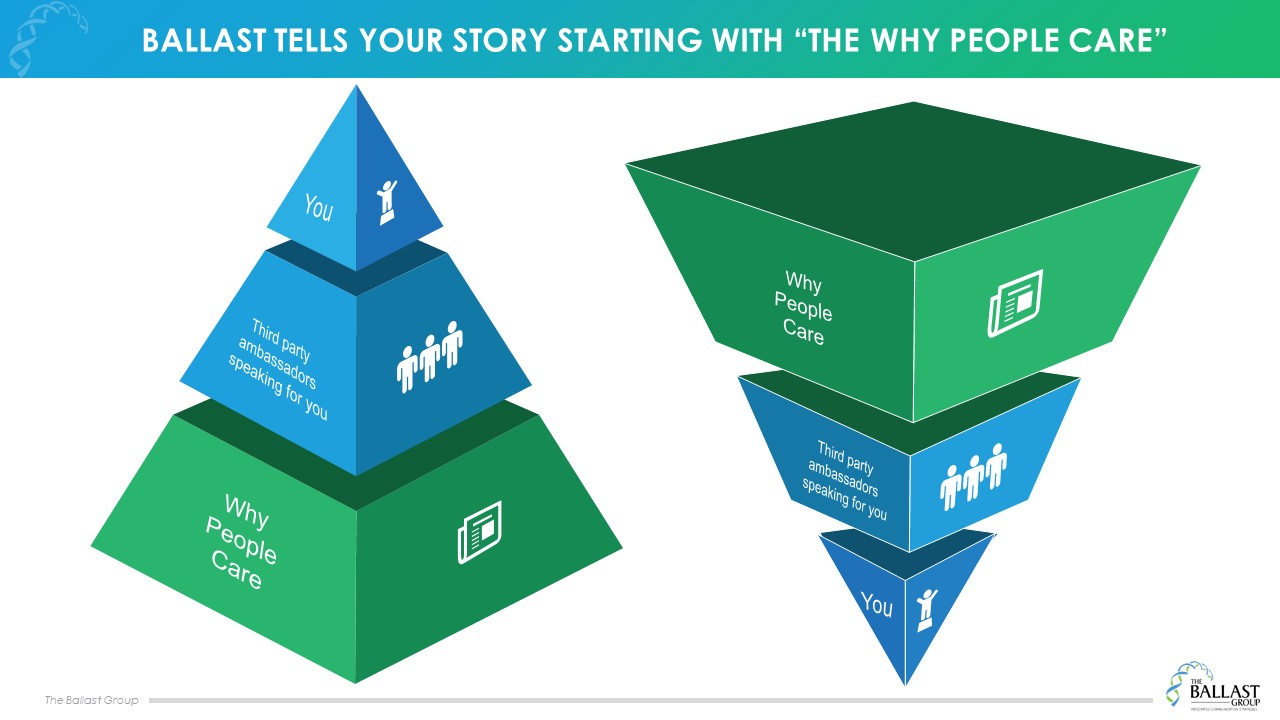 How do you help your customers answer questions and solve problems? Connecting with your audience through context, content and current customers helps drive engagement at all levels.
One of our favorite quotes is the foundation for great storytelling and ideation: "Small minds discuss people. Average minds discuss events. Great minds discuss ideas." – Eleanor Roosevelt
After 10 years, the best business advice we've learned is that you can't achieve success alone. Ideas may start with one person but executing them well takes a great team. As leaders, know what you don't know and surround yourself with a team that does.
The best ideas start with a team that is curious, team oriented and client-focused. The Ballast Group is unique because we are a virtual team of subject matter experts and adjunct professors. Our business model means that we don't pass unnecessarily high overhead costs to you. And we expand or deflate depending on current marketplace needs. Connecting with your consumer through branding and storytelling drives awareness and results.
What is your unique brand strategy? What do you believe makes a good story? Share your favorite tips, tactics and headlines.